Intro
CHECKus Media Group is a marketing agency with only one goal – to provide you marketing services in more than 50 countries all over the world, lower your costs and increase the efficiency and measurability of your advertising campaigns.

This can be done through our wide spectrum of services, technical know-how and broad market coverage, where we can provide complex service packages. Moreover, we are constantly trying to present you new types of software, which we use during advertisement campaigns, for an increase in efficiency and an improvement in the resulting ROI (return of investment).

At the same time, we are trying to broaden our know-how at forexexpo.com conferences, where we present the results of our respective campaign case studies and software news in the marketing field.

Since 2011 we have been contracted for campaigns in Asia, Latin America, and Africa, focusing primarily on clients who want to reach foreign markets with their products, or on foreign clients who are coming to the Slovak market.

MARKETING is an investment – our clients understand that marketing is a long-term commitment of about 6-12 months or more, and the core of this cooperation lies in the confidence between both parties, as well as adhering to business ethics.
We cover
Online performance marketing:
• Lead Generation
• CPM/CPC branding
• Email Marketing
• Mobile Marketing
• Video marketing
• Social media marketing

Offline marketing:
• Billboards
• TV,radio, press
• Citylights

Webdevelopment + graphic design:
• corporate identity, printed materials, rebranding
• photographic services, posters, gifts, wraps
• webdesign,web development, app development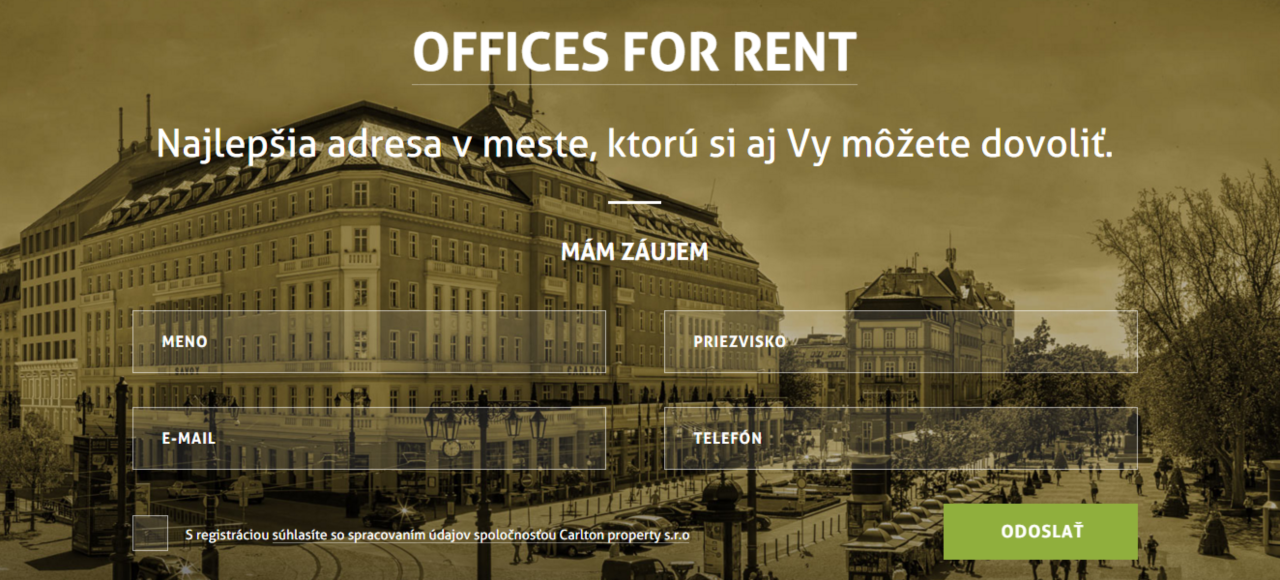 www.najlepsia-adresa.sk
Social Network Campaigns:

We focused on the targeting of potential users through CPM and CPC campaigns through LinkedIn, Facebook and Twitter in our branding campaign, with the goal of an increase in demand for office rental registrations on landing page www.najlepsia-adresa.sk.
How could we take advantage of social websites?
Through direct demographic campaigns, focused on potential customers interested in real estate and looking for office rentals, or involved in real estate focused groups.
Creating a LinkedIn group for communication with potential customers through an open discussion, the sharing of articles.
Trough sponsored updates to increase users' involvement.
Through an effective retargeting, we actively targeted those users who had clicked in our campaigns previously to reach a landing page, but from some unspecified reason they had left the website without registering. In this way, we were able to transform these customers into new registrations.
The connection between social media campaigns and turned on retargeting helped to increase the office rental branding and reach the goal of new registrations.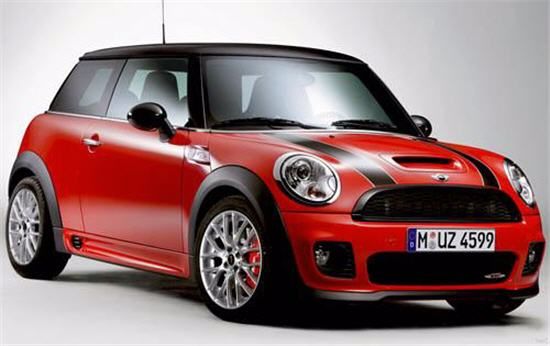 BMW Mini Malaysia
Website development + branding CPM

The BMW mini Malaysia project was designed to broaden the awareness of the brand name BMW MINI among young people in Malaysia. As the MINI is a strong brand from a global perspective, all the work had to be done in a way which was in line with the unique character of the MINI: entertaining, elegant,sophisticated and a little sensual.
CHECKus Media Group proposed and created websites in line with the client's strict demands.
We´ve developed unique animations and slogans for the campaign, which highlighted the unique attributes of the MINI brand as an ideal car for the city.
We also provided an email campaign for presenting MINI events and the branding of this new brand name in Malaysia.
The entire Google Adwords campaign setting was optimized for the purpose of an increase in test drive bookings leading to an increase in sales.
Result:
The website created by us caught the attention of young people in Malaysia from the very first day, resulting in their participation at the opening events and BMW MINI test drive registrations due to the efficient Email + Google Adwords campaigns.
BMW was successful in its MINI model presentation, which became a part of the everyday traffic on the roads of Malaysia.

WBPOnline
LinkedIn Case Study CPM branding a CPC traffic

Task:
To engage with retail / institutional – commercial clients through social networks
To persuade commercial and financial professionals to recommend the products and services of WBP Online
To gain as many recommendations as possible in as quick a time as possible
Why did we choose LinkedIn network?
1. It is the #1 source for seeking new professionals for companies/ it is a network of professionals, who share their knowledge and provide new possibilities for B2B contacts
2. It has the possibility of extremely direct audience targeting: according to the years they worked, work sector, job positions, geography, age, etc
Strategy:
Creation of WBPOnline's LinkedIn company page and connection to a network of trading and financial professionals
Use the advantage of LinkedIn "recommendation ads" to speed up the increase of professionals who recommend the services and in this way they create an organic marketing chain for WBPOnline
Results:
Over 200 new product registrations in 2 weeks
Reaching 2000+ "brand advocates" who broadened the awareness of WBPOnline on the LinkedIn social network
2384 LinkedIn shares on the company page and WBPOnline "recommendation ads"
Over 4 000 000 branding impressions and over 250 posts about WBPOnline products and services, that created a "buzz" about the brand name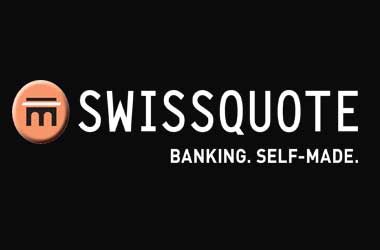 Swissquote LATAM a GCC
CPM/CPC campaigns in Latin America and GCC / 2014

Swissquote are a global forex broker. Our goal in this campaign was to increase the awareness about Swissquote in Latin America and GCC, and reach new local traders, who will actively trade through the Swissquote trading platform.
Strategy:
Design development: preparation of creatives (banners and landing pages) in the local language and their subsequent CRT optimization through our Heatmap software and also A/B testing for a choice of the best converting creatives, which were used later in a live campaign.
Advertisement sources selection: we chose top financial advertisement sources for this campaign (e.g. Finviz.com, FXstreet.com, Investing.com) to provide the most relevant traffic in LATAM and GCC and an optimal conversion of a relevant trader.
Campaign optimization: implementation of Ad fraud software, which was used to reveal sources of a fraudulent advertisement from the very first day and the subsequent optimization of the campaign. When our analysis showed robots/scam advertisement coming from some traffic sources, we were able to cut these sources immediately and save the client's budget to focus on relevant advertisements.