How to use Proposalist
With Proposalist you can easily create stand-out business proposals
as a one-page website with a unique address
that you can send to your potential clients and then track client behaviour.
Build proposals from pre-designed blocks
You can build proposal layouts from blocks specifically designed for proposals such as
tables, price plans, testimonials, references, images, feedback buttons, texts and others.
Each block can be edited directly in a real layout (wysiwyg) and, with only a single click, you can toggle between 3 colour variations

Choose a design (skin)
There are a number of skins that represent a concrete style (design) for proposals.
You can toggle between skins and change the colour set at any time while composing a proposal.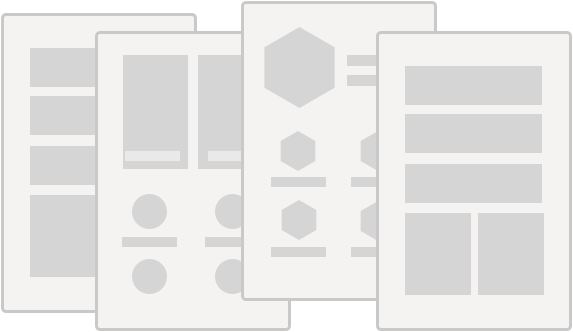 Get Feedback
Through a block providing feedback buttons, which you can name as you wish, your clients can reply with just a single click.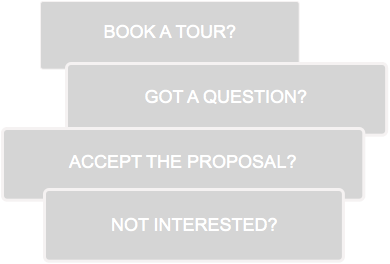 Track client behaviour
When a client opens a proposal you receive a notification about it. You can then track clients' actions such as time spent, amount of viewing, time of closing, feedback button clicks etc.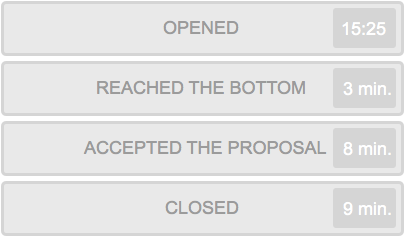 What our users say about us
TRY EDITING IN AN UNSAVABLE DEMO